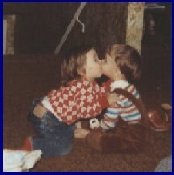 TYLER & LEA
BEST BUDS FOREVER


THE PERFECT BOY

Silent friend, always there, why do you hide in shadows? I've known you all my life,and now you seem so different. Small and withdrawn away from the crowd, distant but always there.

Special, childhood friend to play games with, where are you? Where did you go? The sun is out its time to play, but your not here...I feel so strang. Somethings wrong, lifes gone amiss, why?

I found you again one summer's day, why no word of where you went? Oh well you're here to stay. Playing basketball day and night, together again, as if you you never left, forever my bestfriend.

High school starts and life begins, different friends, difficulty to make time for you. But please don't think you're no longer on my mind. Do you still think of me sometimes?

Drifting farther away from me, though you still live next door. Childhood friends are hard to keep,as you grow you change, and I'm afraid I've changed to much. My life's been rearranged.

I went away for a whole summer, and when I got back, the message on my answering machine said you were in the Hospital. Cancer, thats all....don't worry Lea he'll live for sure. It did not assuage my pain.

I was only allowed few visits, you refused for me to see your misformed body, I missed you so much. I no longer had someone to walk to school with, a permanent partner for basketball.

December came, I got a phone call at 10:30pm one night. My mom rushed me to the hospital. I kept begging her to tell me that miracles happen, that you would be okay. I refused to cry, if I did I knew I'd be showing no faith.

I saw you laying unconsious, and then it happened; I cried. I cried for hours on end. I cried till we left the hospital at 2am,I cried all the way home, and then I cried myself to sleep.

Next day I skipped school, I went to the hospital to visit you, you were still the same, unconsious. I talked to you and cried over you and held your hand all day, you never woke up.

That night, on December 8th, you died. I just want you to know that I still love you, I miss you tremendously, and always will. That day will stay clear in my memory forever and it hurts.

I still think you are the perfect boy. You always treated me with gentlemanly respect, and never talked down to me because I'm a girl. I could talk to you about anything and sometimes I still do. I know that somehow you're still here, all around me, I can feel it.

Written by Lea at age 14 /95
Copyrighted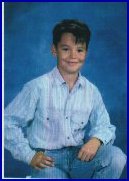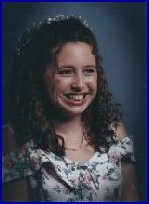 TYLER & LEA
BOTH 12 1/2 YEARS. OLD
THEIR BIRTHDAY'S WERE 2 WEEKS APART
TYLER BEING THE OLDER ONE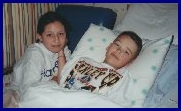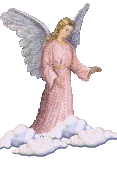 Introducing the best little present ever..."Baby Tyler"born September 21st, 1998 and named after the most beautiful angel ever, Tyler Ryan MacKenzie.I was honoured to be there for his birth. Lea I love you so very much, and little Tyler has the most beautiful angel protecting him.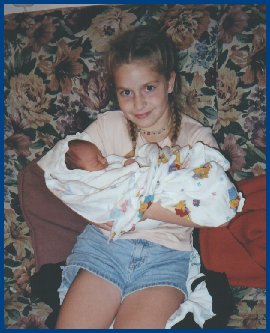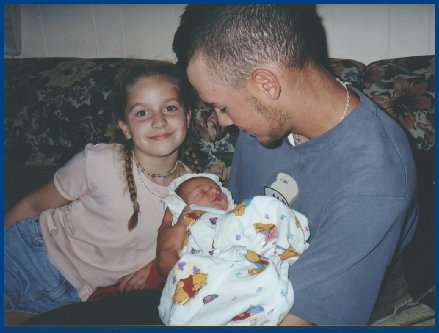 Pictures Left to Right:Brittany and Little Tyler,Me and Little Tyler, Robert and Little Tyler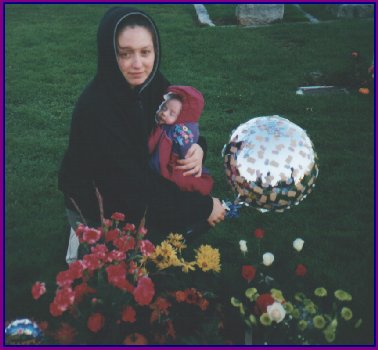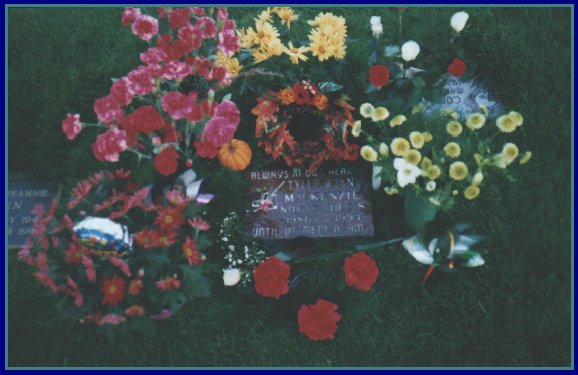 Lea and Lil Tyler at Tyler's grave, Nov.10th/98, his 18th birthday...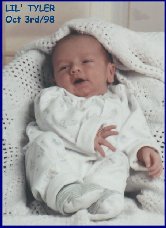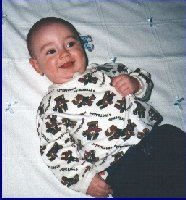 Our little sunshine at:3weeks old, 10weeks old and 7 months old.

GO BACK TO PREVIOUS PAGE: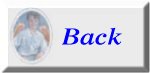 PLEASE VISIT TYLER'S NEWEST ADDITION
HIS PICTURE PAGE...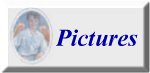 PLEASE VISIT TYLER'S LINKS PAGE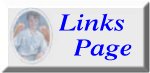 PLEASE VISIT TYLER'S AWARDS PAGE
PLEASE VISIT TYLER'S AWARDS PAGE#2