MY BEAUTIFUL ANGEL TYLER
BEST VIEWED WITH FULL SCREEN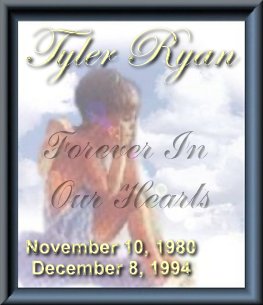 BLESSED ARE THE PURE IN HEART,
FOR THEY SHALL SEE GOD
MATTHEW 5:8

TYLER'S FIRST SCHOOL PICTURE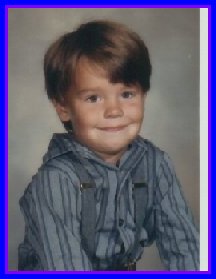 In Memory of our beautiful son & brother
TYLER RYAN MACKENZIE
Nov 10, 1980 - Dec 8, 1994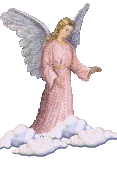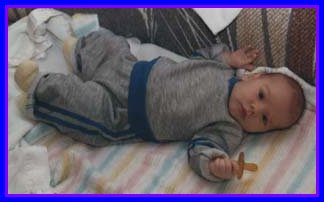 MY SPECIAL ANGEL AT 6 WEEKS OLD:
All God's children are special, let me tell you about my special angel. Tyler had a beautiful nature from the beginning. As a baby he was happy and laughed and warmed your heart with his smile. He grew into an incredible human being we are very proud of. There are many words that can be used to describe Tyler, caring, sensitive, loving, handsome, athletic, funny just to name a few.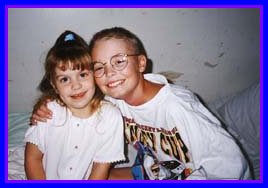 TYLER AND LITTLE SISTER BRITTANY AT HOSPITAL:
His genuine love of younger children was obvious in the way he cared for his baby sister. Or how he wanted to take away the pain of the small children suffering alongside him in hospital. As annoying as his two younger brothers could be, he loved them and would do anything for them and it showed.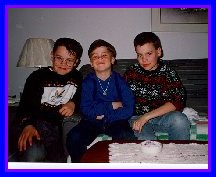 The Three Muskateers
Tyler, with brothers Justin and Robert,
Robert was Tyler's Bone Marrow Donor at age 12


Tyler had many joys in life. Hockey was probably the biggest. His hero was Wayne Gretzky. He wore his jersey tucked in just like Wayne's. He enjoyed baseball and all types of music. His two favorite songs "Everybody Hurts" and "Runaway Train" were played over and over and over again. To this day they are very hard to listen to.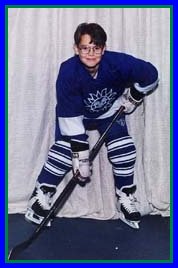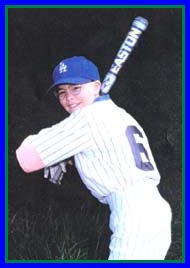 Tyler was a very typical teenager in many ways. Stubborn, hated school, hated homework, but was a social butterfly. He had many friends including girls. Probably more "girl" friends than guys. He had Aladdin memorized and would still cry when watching E.T. Two of his favorite movies. Tyler enjoyed life and lived it to the fullest.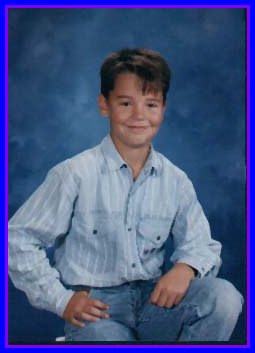 TYLER 12 1/2 YEARS OLD

In late spring 1994, he began to slow down. He grew more and more tired and developed a croupy like cough. In the beginning of June, Tyler went in for a full physical. He weighed 94 lbs, which was normal for his height. All routine tests that were done came back normal. While on vacation during the first week of August, he grew sicker. The trip was cut short to get home and get him checked out. The doctor was immediately concerned because in less than two months Tyler had dropped down to 73 lbs. He had a bad cough still and his lymphnodes were swollen. Blood and urine tests and a chest x-ray were done. By 5:00 the same day we were notified that Tyler's white cell count was much lower than normal and he had a mass in his chest the size of a grapefruit. He was scheduled for a series of tests the next day at Children's Hospital. The tests included: bone marrow aspiration, spinal tap and CT scan. From that moment on Tyler's life, those who loved him and those who came to love him changed forever.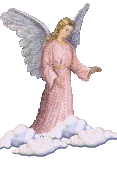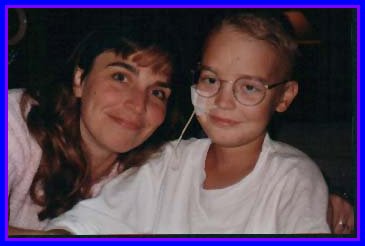 TYLER WITH MOM 2 WEEKS BEFORE BONE MARROW TRANSPLANT: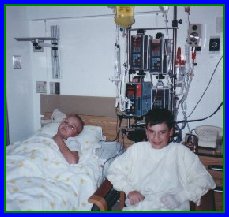 NOV.2/94 TYLER AND ROBERT BOTH IN HOSPITAL, NIGHT BEFORE BONE MARROW TRANSPLANT.

On August 11th, at the age of 13 1/2, Tyler was diagnosed with Acute Lymphoblastic Leukemia and rare markers of Acute Mylogenous Leukemia.
Tyler was confronted with so many complicated obstacles but overpowered every one of them. Sadly 4 months later the final confrontation overcame him. Never did we think he gave up.We admired his braveness and gallantry. Tyler truly is our hero.May he walk hand in hand with the other angels.There is nothing in this world that will ever change our love for him.The hearts he touched will never lose the feeling of love.
Tyler,thank you for sharing yourself with us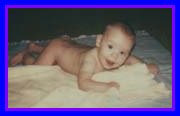 TYLER 4 MONTHS OLD:
THIS MAY BE MORE THAN TYLER'S WILLING TO SHARE BUT I LOVE IT!

TYLER
One little bird has challenged the sky
Spreading his wings, he has ventured too high..

Alas, so young, he is scarcely grown
When his joyous flight, too soon, is flown

But, though he falters, yet he sings!
For faith and hope support his wings...

And we who watch his perilous flight
Can only encourange him into the night!

His one brief effort soon is done
While our fresh trials are yet to come;

But, moved by the passionate way he strives
We too lift the burdens of our own lives

And slowly, blindly, we travel on,
Heartened by his triumphant song

Flying so surely, this tiny brave soul
Reminded us all of our ultimate goal..

Where one day, we dare dream to be:
Reunited,...for eternity

One little bird's last flight is done,
His great challenge, overcome

Encouraged anew, we shall face each day,
Led by this fledgling, who's shown us the way!

Poem written for Tyler by:
Eleanor Best /95
Copyrighted



VISIT TYLER'S TRIBUTE PAGE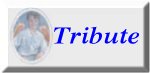 (CLICK ON TRIBUTE BUTTON ABOVE)

" THIS IS A TRIBUTE WRITTEN BY TYLER'S BESTFRIEND
FROM BIRTH, LEA. IT IS A POEM WRITTEN FROM THE HEART OF A 14 YR. OLD GIRL WHO WAS WITH TYLER WHEN HE DIED.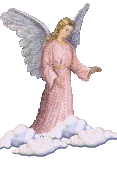 The Mention of His Name
"The mention of my child's name
May bring tears to my eyes,
But it never fails to bring
Music to my ears.
If you are really my friend,
Let me hear the beautiful music of his name.
It soothes my broken heart
And sings to my soul."
Author Unknown


*PLEASE VISIT MY NEWEST PAGE:*
MY HEART AND SOUL WENT INTO THIS ONE ALSO
"MY REASON...."

(TO GO TO CORRESSPONDING PAGES; CLICK ON BUTTONS BELOW)
LET ME KNOW HOW YOU LIKED TYLER'S PAGE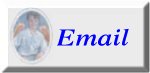 PLEASE VISIT TYLER'S NEWEST ADDITION
HIS PICTURE PAGE...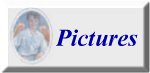 PLEASE VISIT TYLER'S LINK PAGE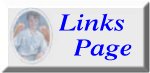 PLEASE VISIT TYLER'S AWARDS PAGES
PLEASE VISIT TYLER'S AWARDS PAGE#2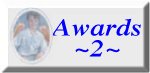 PLEASE DO NOT USE TYLER'S BACKGROUNDS ON HIS PAGES, AS THEY WERE MADE SOLELY FOR TYLER AND ARE COPYRIGHTED, THANK-YOU :)
THE OLD COUNTER CRASHED
PLEASE ADD 13,783
ON TO NEW COUNTER, THANK YOU
PAGE LAST UPDATED:
August 10,2012


MIDI PLAYING:
EVERYBODY HURTS
TYLER'S FAVORITE SONG...