Tyler's Important Links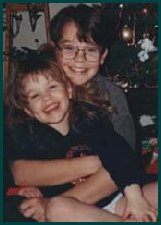 Tyler and little sister Brittany, 1 year before Tyler became sick:



TYLER'S PAGE HAS BEEN RATED AS A "WARM AND FUZZY" SITE

TO QUALIFY AS A" WARM AND FUZZY" SITE GO TO :
Warm Fuzzy Sites


THANK YOU SO MUCH FOR NOMINATING ME DARLENE...
THIS ONE MEANS THE WORLD TO ME :)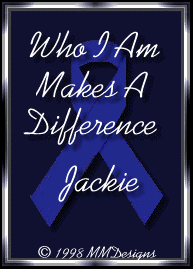 If you know someone who is deserving,
nominate them. It will make their day!
Thanks Again Darlene:
Who I Am Makes A Difference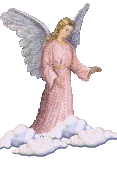 Please consider signing the National Marrow Donor Registry
Perhaps you can give someone a chance at life.
TURN DREAMS INTO REALITY:
Make-A-Wish Foundation® of Canada
Make-A-Wish® Foundation of America


CANCER SOCIETIES:
Your American Cancer Society
CANADIAN CANCER SOCIETY


CANDLELIGHTERS:
Candlelighters Childhood Cancer Foundation®
Candlelighters Canada Home Page
Candlelighters Childhood Cancer Family Alliance


INFORMATION ON LEUKEMIA:
Childhood acute lymphocytic leukemia
Pediatric Leukemias
Childhood Leukemia Foundation
Grannybarb and Art's Leukemia Links: Survivo...


A WEALTH OF INFORMATION FOR KIDS WITH CANCER:
Melinda's Homepage For Cancer Kids
Children's Hour Prayer Room
Memorials "God Bless The Children"
Wishing Well a Chapel of Prayers
Wishing Well Front Door
Wishing Well Site Index


TRIBUTES TO CANCER VICTIMS:
My Brother Bob
JODI'S TRIBUTE
Trina's Home Page
HadenBoDaden's Page
TRYANCE's Home Page
LacyBunny2's page 6.html
Cancer Chat Buddies
Amberleigh's page
Greggory Ryan Kaiser
Rob's Page


*VISIT ANOTHER PAGE I DID FOR BUDDIES OF GLENNA'S GARDEN CHAT:*
"OUR BEAUTIFUL GARDEN"


*MY OTHER PAGE...PLEASE GO VISIT IT:*
Princess Emily's Homepage


*VISIT MY NEWEST PAGE:*
MY HEART AND SOUL WENT INTO THIS ONE ALSO
"MY REASON...."


OTHER PAGES THAT TOUCHED MY HEART:
Weimerjan's Home Page
POKWC's Home Page
Heavenly Playground
GARDEN OF MEMORIES
(Nicholas' Place)
Lacyday's Home Page
THE LITTLEST ANGEL
MyTom4ever's Home Page 5
Jodi's Place
Nicky's Home Sweet Home on the Web
Lissa's Page
Sydnie's page
Lauryn's Legacy
Iziah's High Surf For Life
PJ's Hompage
Sunnie's Disney Den
5972 at www.geocities.com
KDezamo's Home Page


OTHER MIA SITES THAT ARE SPECTACULAR:
Captain Clyde William Campbell
Jodi's POW/MIA Main Page
My Adopted POW/MIA
James Blair White
Capt. James Eugene Steadman


ALL GRAPHICS COURTESY OF:
The Butterfly WebSite .
Badger's Animated Gif Gallery
Graphics Library Main
The Fun Factory


FOR LINKS TO MORE WONDERFUL PAGES, GO TO "MY AWARDS PAGES"
TO LEARN MORE ABOUT "MY MOM IS A SURVIVOR" CLUB PLEASE GO TO:
My Mom Is A Survivor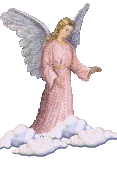 GO BACK TO PREVIOUS PAGE:

PLEASE VISIT TYLER'S AWARD PAGE

PLEASE VISIT TYLER'S AWARDS PAGE#2

PLEASE VISIT TYLER'S WEBRINGS PAGE

TO GO BACK TO TYLER'S HOMEPAGE